Contactenos
Our passenger transport company complies with the regulations of the Spanish transport ministry and the European ministry of transportation, with the titles and permits necessary for enabling the passenger transport business in Spain and the European Union, we also have insurance Travelers, unlimited liability laws that dictate European and Spanish transport.
Our offices are in a small village 15 minutes from downtown, for any query or change in service do not hesitate to contact us, we will treat in our offices, or if you prefer contact us by phone or via email:

· Barcelona Taxi Vip. Tourist Guides & Cars with drivers.
· Phone number: +34-935-949-563
· Mobile number: +34-659-644-816
· Adress: C/ Sant Josep, 08291, Ripollet (Barcelona)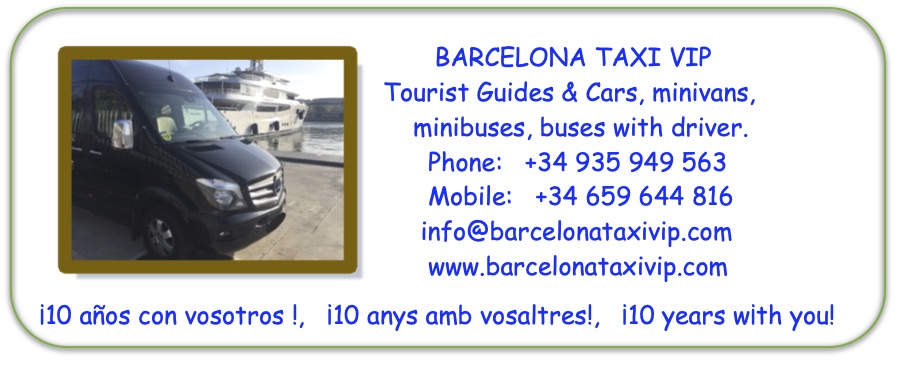 After the service we will appreciate that you send us an email explaining your satisfaction with our drivers, our guides and vehicles used, to provide the best possible service to our customers.